Istanbul Ataturk Airport Hotel
Are you looking for a cheap hotel near Ataturk Airport in İstanbul?
Grand Hotel Avcilar is one of the best and cheapest hotels near Ataturk International airport in Istanbul.
Ataturk Airport hotel has 68 deluxe rooms consisting of single rooms,double rooms,triple rooms,family rooms and suite rooms.
Grand Hotel Avcilar is ideal for an overnight stay between flights and also for business travellers coming outside of Istanbul.Once you enter Ataturk Airport Hotel Grand Avcilar, you will find yourself at home . Grand Hotel Avcilar Istanbul serves with 68 rooms,lobby,restaurant,meeting room,business center, high speed internet access.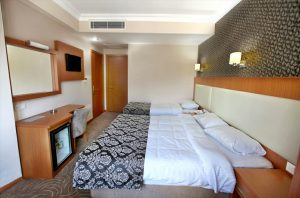 There is a free garage under the hotel,also there are many spaces for cars in front of the hotel and at the back side as well.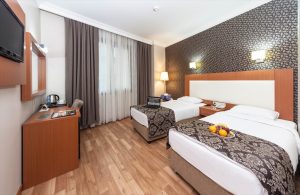 Istanbul hotel Grand Hotel has a meeting room for 50 people.There is also a projector and curtain supplied free of charge for meetings.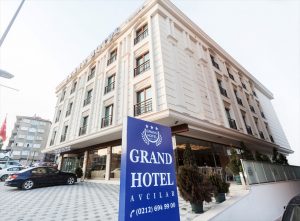 We have started working with Multinet card company for the Otelnet Istanbul hotels program.Multinet card holders can easily stay at grand hotel Avcilar with theri Otelnet Multinet debit cards.
Adres:E 5 yanyol no 66, 34740, Avcılar, Istanbul
Telefon: +9 (0212)694 9900
Faks: +9 (0212)695 8695
Email: info@grandhotelavcilar.com